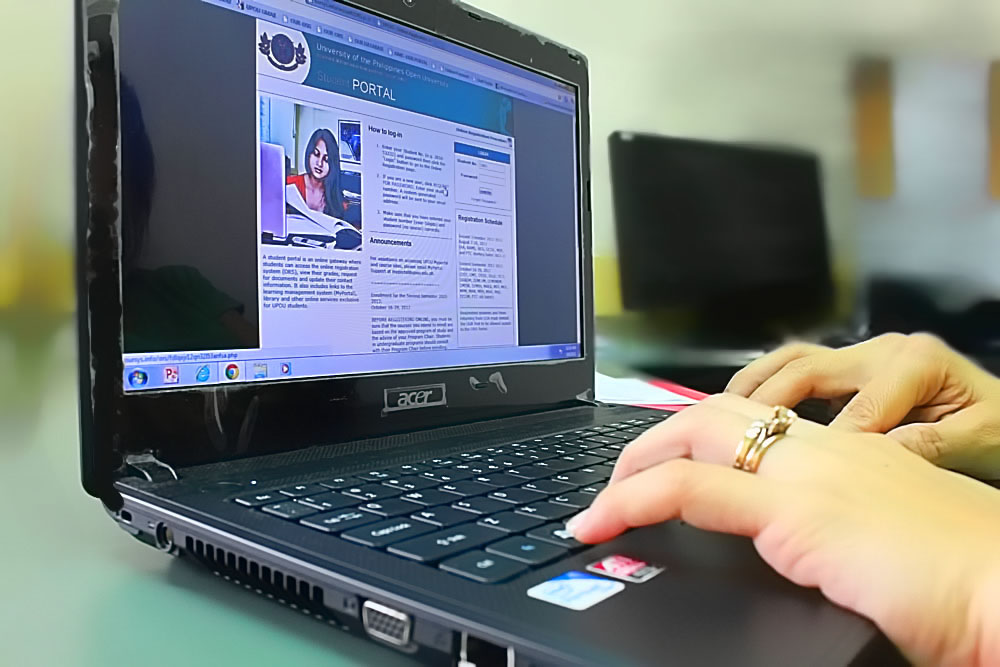 Welcome to UP Open University (UPOU) Online Enrollment Confirmation System (OECS)
This portal automates the enrollment confirmation process to UPOU for successful UPCAT applicants and successful UPCAT appeals.
While this system allows you to upload a copy of some application requirements, submission of the original copy of your credentials (e.g. Personal Information Sheet, Form 137, Form 138, etc.) is still required.
OECS Applicants
UPCAT Passers
Successful UPCAT applicants to UPOU are senior students (i.e. Fourth Year, Grade 12, Senior 6) who have chosen and confirmed to study at UPOU under the BAMS or BES program and have taken and passed the most recent UPCAT.
Appeals for Admission
The UP Open University is open to appeals for reconsideration to applicants whose UP Predicted Grade (UPG) is 2.800 or better.
Confirmation of Enrollment at UP Open University
To confirm your enrollment at UP Open University, please fill out this online form and upload the admission requirements listed below on or before the deadline. The valid Form 137 and Form 138 may follow as email attachments to [email protected] if the availability of the said documents is after the deadline. You are also required to submit the original and valid copy of Form 137 and Form 138 along with the rest of the admission requirements before the enrollment period.
Accomplished and signed Personal Information Sheet (PIS)
Academic Credentials
2.a. Form 137
2.b. Form 138
Signed Pledge to the University
Signed Health Declaration
Photocopy of NSO/PSA birth certificate
Two pieces identical 2" x 2" and 1" x 1" pictures
If below 18 years old (minor), the filled out and signed Consent and Assent Form for Minors (download the form at https://registrar.upou.edu.ph/downloadable-forms/)
Only those who have confirmed their enrollment and submitted the original copy of at least the general admission requirements above (PIS, signed pledge to the university and health declaration, and birth certificate), and those who have completed the DE Readiness Module (DERM) will be given the University Notice of Admission and subsequently be allowed to enroll.
The hard copy of all admission requirements can be submitted by courier (LBC, Air21, etc) at:
The Admission Section
Office of the University Registrar,
UP Open University, Los Baños, Laguna
4031 Philippines